Welcome to the Preschool Classroom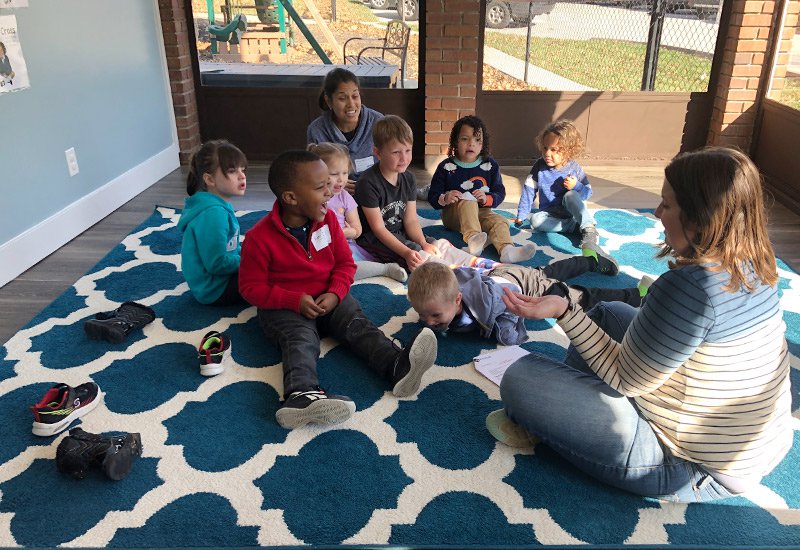 Our preschool classroom is designed with our children, ages 2-5, in mind. During our time together we aim to pique the natural curiosity of preschool children and invite them to experience the wonder of who God is. Our preschool classroom is staffed with a preschool teacher, a parent helper, and a youth assistant each week eager to love and serve our younger children while they learn.
Our weekly lessons, derived from the TruBlessings curriculum, help children engage God's Big Story and develop a lifetime of faith. We work through stories of the entire Bible presented in engaging ways accessible at their level.
Our typical Sunday morning:
Arrival and Free play in our open classroom
Bible story lessons and response taught by our preschool teachers
Interactive worship
Age appropriate crafts and activities for further lesson exploration
Outdoor play, weather permitting
Check-in
When you check your child in any time after 10:15am with our Principal of the Day (or "P.O.D." for short), you will be given a sticker with a 3-digit code. If you are needed during service we will put this code on the screen to notify you (or the P.O.D. will come get you). You'll also need that sticker to pick your child up, so don't lose it! :)
More information