VBS: A VCC Outreach - Sign up now!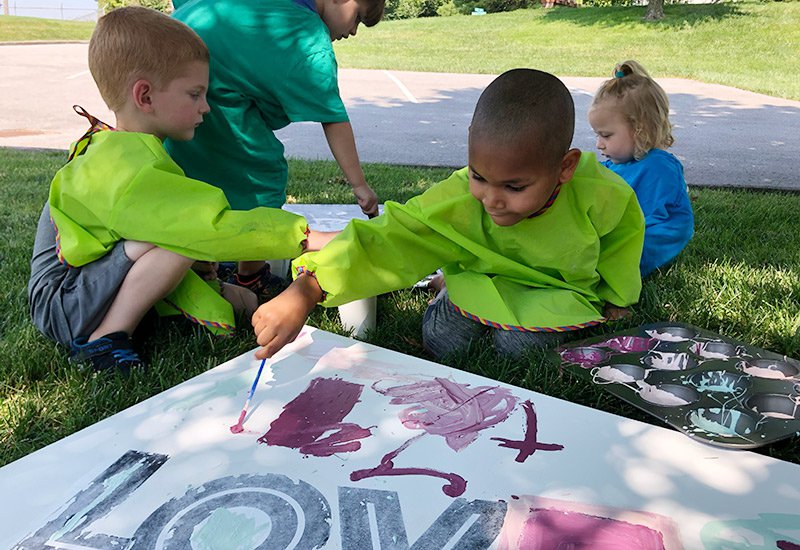 This year's VBS will be quite different from a normal VBS! Hence the name: VBS: a VCC Outreach. We, as a church, can be a blessing to the refugee families we are in relationship with by putting on a VBS this summer for their kids and ours. This will not only bless the kids, but give the refugee moms a rare and much-needed break!
Dates: Monday, Tuesday, Wednesday, June 20-22
Time: 9am - 12:30pm
Includes lunch
For ages 0 - 5th grade
a WHOLE CHURCH outreach:
This year, VBS is a WHOLE CHURCH effort (not just the moms!) We need you! Please pray and ask God how He might want you to participate, perhaps even considering taking a day off work or using some flextime to help out. We'll have LOTS of spots for people to help out - interacting with kids, prepping/serving lunch, providing transportation to the refugee kids, etc.
There are many ways to participate this year:
Transportation: many refugee families won't have the ability to get their kids to the church. We're looking for some willing people to pick kids up to bring them in the morning, and others to bring them home after the event.
Set Up & Tear Down: If you can't help out during the event, we'll be setting up the weekend before and tearing down the evening after.
Lunch Prep & Serving: It's an extra blessing to feed the kids lunch so the moms don't have to worry about that! Could you help one or more days in the kitchen preparing and then serving the kids at lunchtime?
Nursery: Take a shift playing with the babies downstairs while we're doing VBS upstairs. We're offering nursery care (0 - 2) for the refugee families, as well as anyone volunteering that day.
Hanging with the kids: And, of course, there are LOTS of ways to participate by being with the kids. :) You could be hang with one group of kids all day, or stay at one of the stations and see ALL the kids as they rotate through:
Group Leaders
Worship Station
Bible Story Station
Arts & Crafts Station
Games Station
More information